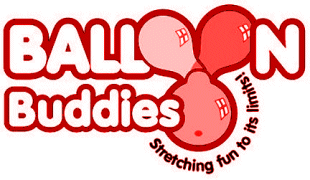 Choose your forum - or choose both.
Get connected today!
To join the hetero/straight BuddyList discussion forum
Click here
To join the bi/gay BuddyMen discussion forum
Click here

















Going strong since 1976 as a pen-pal club and since 1994 on the Internet !
The Balloon Buddies is the first, the largest and the best toy balloon fetish group on the web.
A community of adult men and women who enjoy discussing the erotic appeal of toy balloons, sharing photos and videos, having local get togethers
all over the world, and talking about balloon sex, balloon girls, balloon erotica, our adult balloon fetish, straight balloon fetish, gay balloon fetish.


Please note that the Balloon Buddies has zero tolerance for anything illegal, most especially any subject matter relating to minors. If that's what you're looking for, you've come to the wrong place.